It all started with a cold email and a collab.
South Asian Grooves (SAgrooves) is a NYC-based dance company that fuses South Asian music with hip-hop movement and grooves. It is the brainchild of Asees Singh and Tanya Thanawalla, two dancers who were brought together by their love of dance and desire to build a supportive and positive dance environment for the South Asian community.
Check out the video collaboration that started it all below, a result of a cold email sent to Tanya by Asees. The two hadn't met or worked together, but they shared a passion for dance and the drive to create a movement, both literally and figuratively.
Keep scrolling to learn more about Asees and Tanya!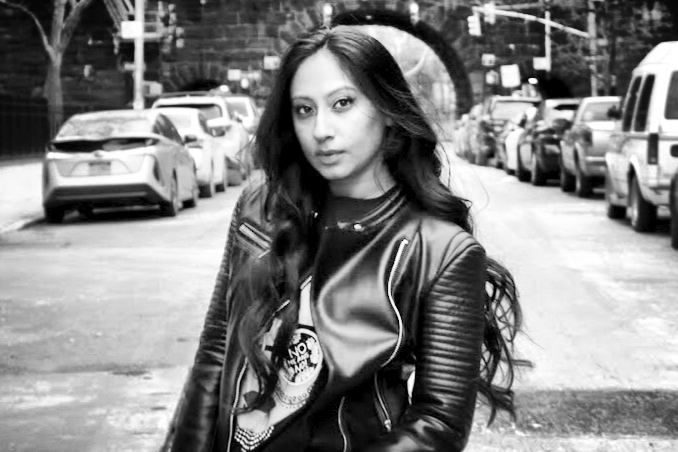 Asees was inspired to dance at a young age by her sister, who learned kathak while living in India. Growing up in a suburb of San Diego, Asees didn't have easy access to learning traditional styles of South Asian dance. She took an interest to hip-hop and began taking classes at the age of 13. Still drawn to her Indian roots, Asees joined the Hindi Film dance team at UCR as a freshman, and choreographed for the University's culture show each year. Upon graduation, Asees joined Bollywood Step, an LA-based dance company under the direction of Yogen Bhagat, as a principal dancer. She has performed on the Ellen Show, at the Hollywood Bowl, and events across Southern California. While living in SF, Asees participated in and trained in the Funkanometry performance workshop. When she's not dancing you can catch Asees at her day job as the Vice President of Haymaker PR or jamming to the latest K-pop tunes! Find her on Instagram at @aseesk.
Tanya Thanawalla is a dancer based in New York who has over 15+ years of training in hiphop, jazz, street jazz, contemporary, Bollywood, and Indian fusion styles. She attended the University of Pennsylvania where she danced, choreographed, and directed productions with UPenn's avant-garde dance team, Strictly Funk, for four years. After graduating, she danced with Epic Motion from 2015 - 2016 in New York City and continues to train in Street Jazz and Hiphop at Peridance Capezio Center in Manhattan. For additional info on Tanya's style and training, check out her Instagram account @tanya_thanawa